* Limited Edition only
500
copies, individually numbered
* Edizione limitata a soli
500
esemplari, ciascuno numerato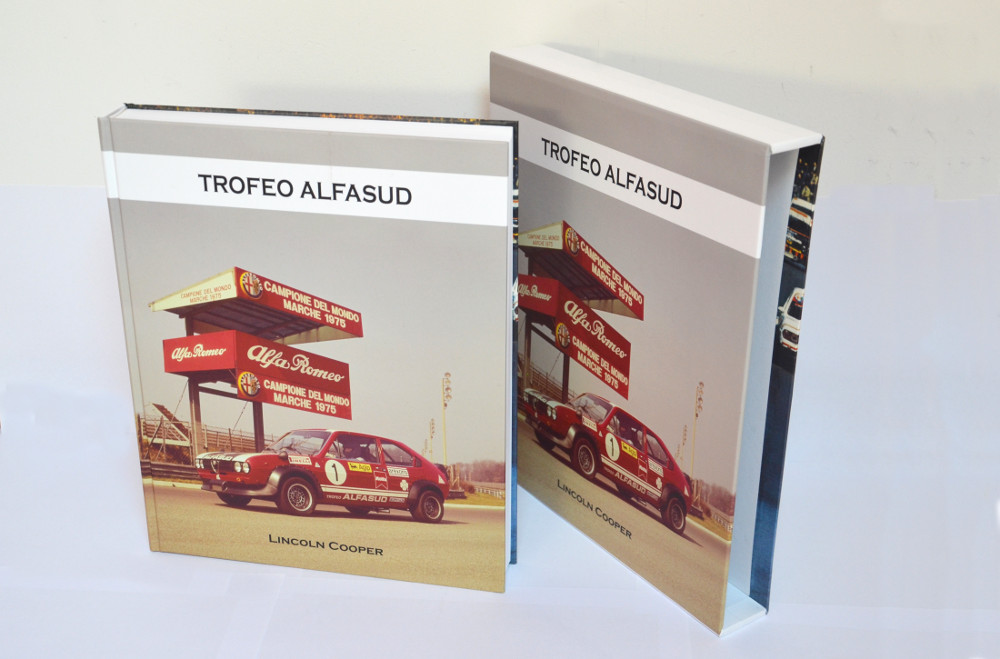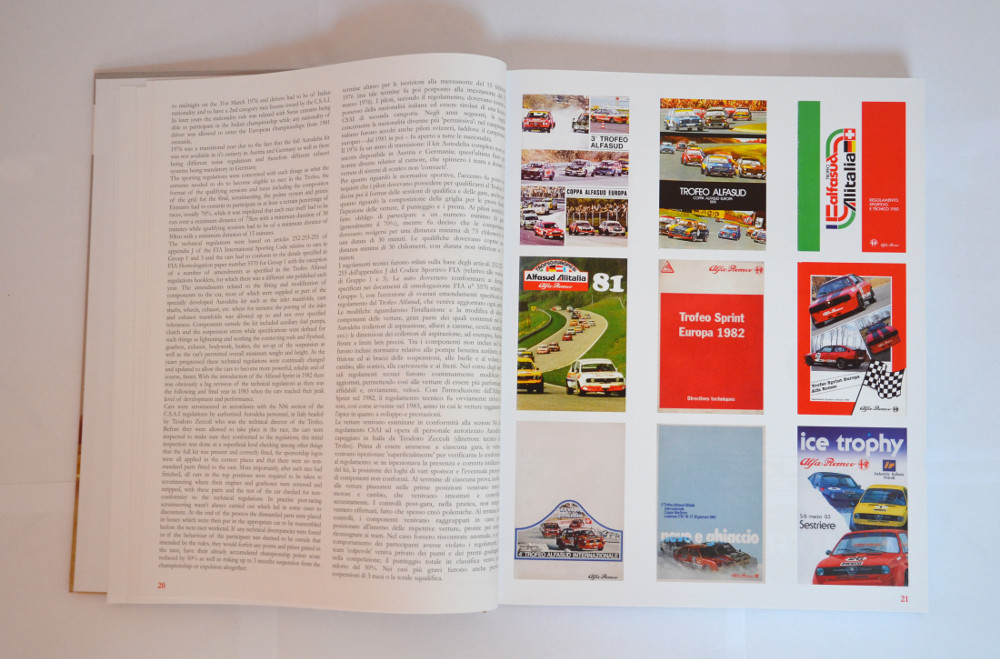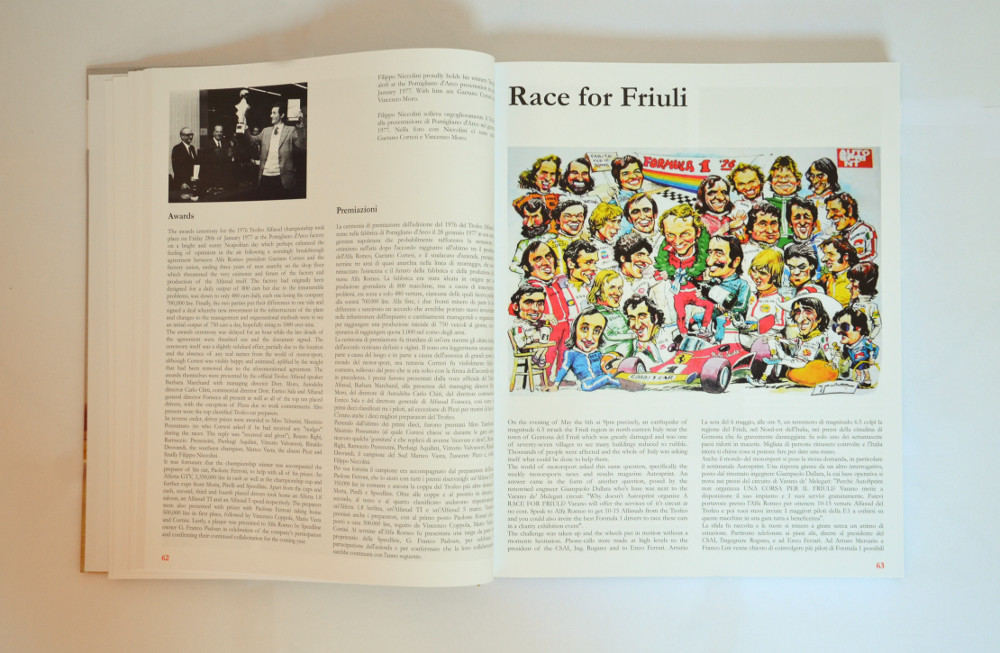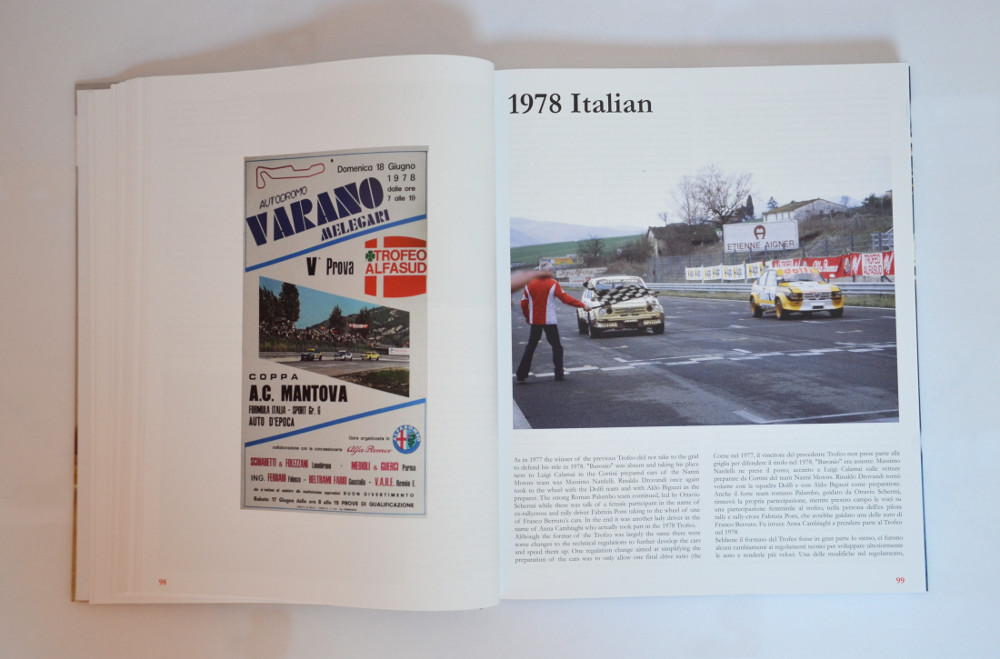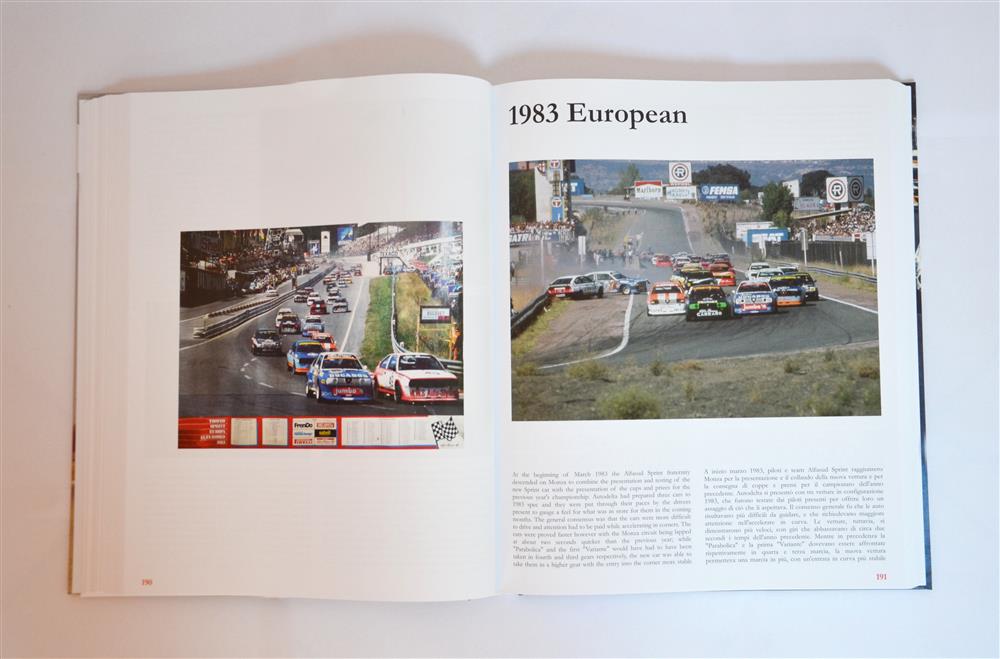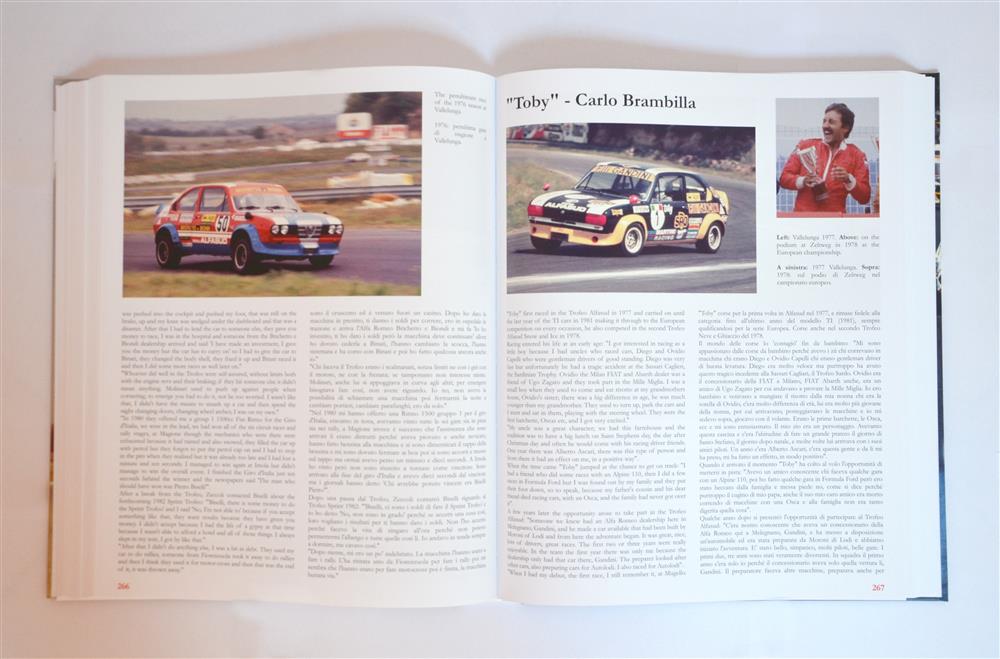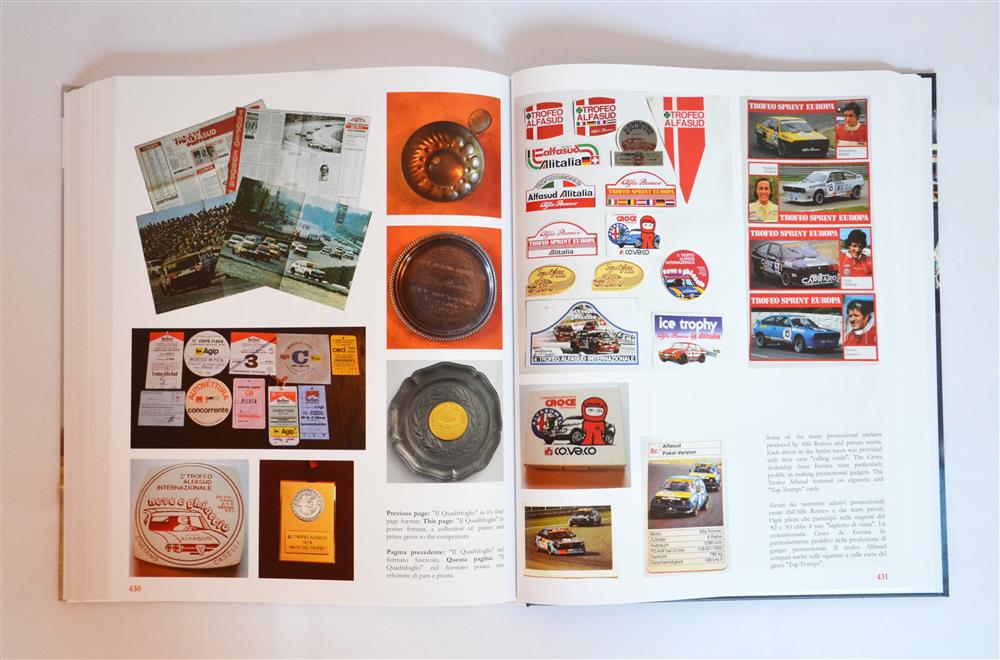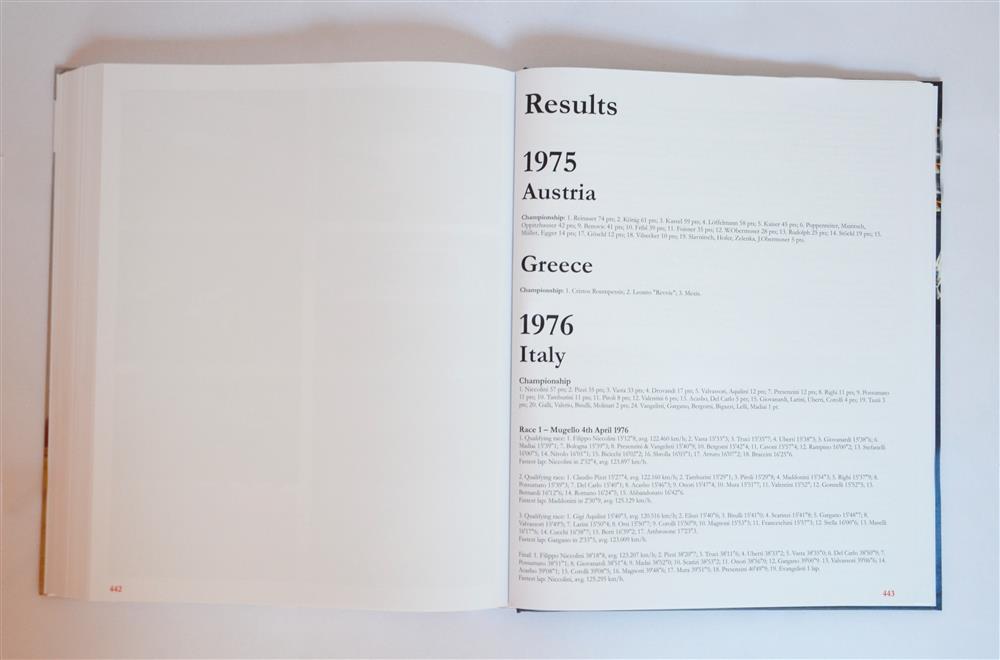 This prestigious,
limited edition
book is entirely dedicated to the Trofeo Alfasud, a one-make competition that ran from 1975 until 1983 in Italy, Austria, France and Germany featuring a race-ready version of the Alfa Romeo Alfasud TI and later Sprint cars. Six years of meticulous research has gone into producing this book including numerous interviews with drivers, organisers and other people involved in the Trofeo.
The book includes the history, regulations, year-by-year and race-by-race events, interviews, complete results listings and much more. There are many never before seen photographs and document extracts and personal accounts of what really went on.
This high quality book comes presented in a slip-case and is limited to
500
copies, each individually numbered. The text is in
English
and
Italian
and there are
496
pages containing
511
colour photographs and
246
black and white. Published: September 2018.
The book is self-published so please contact the author directly at
trofeoalfasud@gmail.com
for pricing and to order your copy.

Questo prestigioso libro in
edizione limitata
è interamente dedicato al Trofeo Alfasud, una competizione monomarca che è svolta dal 1975 al 1983 in Italia, Austria, Francia e Germania, con una versione modificata della Alfa Romeo Alfasud TI e successivamente la Sprint. Sei anni di meticolosa ricerca sono stati dedicati alla realizzazione di questo libro, comprese numerose interviste a piloti, organizzatori e altre persone coinvolte nel Trofeo.
Il libro include la storia, i regolamenti, gli eventi anno per anno e gara per gara, le interviste, i risultati completi e molto altro ancora. Ci sono molte fotografie mai viste prima e estratti di documenti e resoconti personali di ciò che è realmente accaduto.
Questo libro di alta qualità viene presentato in una copertina rigida ed è limitato a
500
copie, ciascuna numerata individualmente. Il testo è sia in
italiano
che in
inglese
e ci sono
496
pagine contenenti
511
fotografie a colori e
246
in bianco e nero. Pubblicato: settembre 2018.
Poiché il libro è auto-pubblicato, per favore contattare direttamente l'autore all'indirizzo
trofeoalfasud@gmail.com
per il prezzo e per ordinare la tua copia.