Extra Content
Some interesting extra facts relating to the Trofeo and similar cars.
1970s Rallycross at Valkenswaard in Holland
In the mid 1970's there were 1 or 2 seasons of a televised event called AVRO Rallycross (AVRO being the broadcasting company) at the Valkenswaard circuit in Holland. It was called the "De prominentenrace" (VIP race) and "famous people" in Holland were invited to take part in a race of three or four laps of the rallycross circuit, in four Alfasuds per race. Known participants were for example the Dizzyman's Band, footballers such as Aad Mansveld, Wim Rijsbergen, Jan van Beveren and singer Ciska Peters.
[Credits:- Information: Paul Spek, Photos: http://www.racehistorie.nl, http://www.ciskapeters.nl]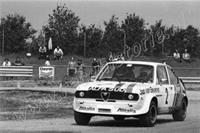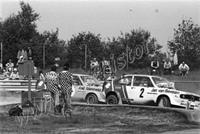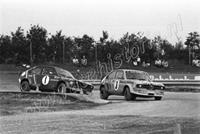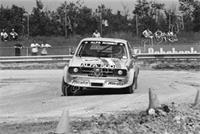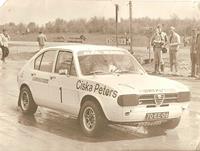 Bobby Deerfield - Race for Friuli
In a couple of scenes in the 1977 romantic drama film starring Al Pacino and Marthe Keller you can see the "Race for Friuli" poster on the workshop wall. This poster was created in 1976 for Autosprint magazine to promote the charity event to raise money for the victims of the Friuli earthquake. At the time many Formula 1 drivers and racing drivers from other disciplines spent the day at the Varano di Melegari circuit for free competing against each other in the Trofeo Alfasud cars.